The Progress page allows a user to track their progress through the Lessons and Exams available to them.
Lessons and Exams

If the User has a Learning Path, they'll have the option to show their progress through all Learning Path Lessons/Exams versus all available Lessons/Exams.
Users can use the drop down menu to show only incomplete, complete, passed, or failed Lessons/Exams. Only five Lessons/Exams per category appear by default, but the "Show More" and "Show All" buttons allow you to see all Lessons/Exams available.
Category Progress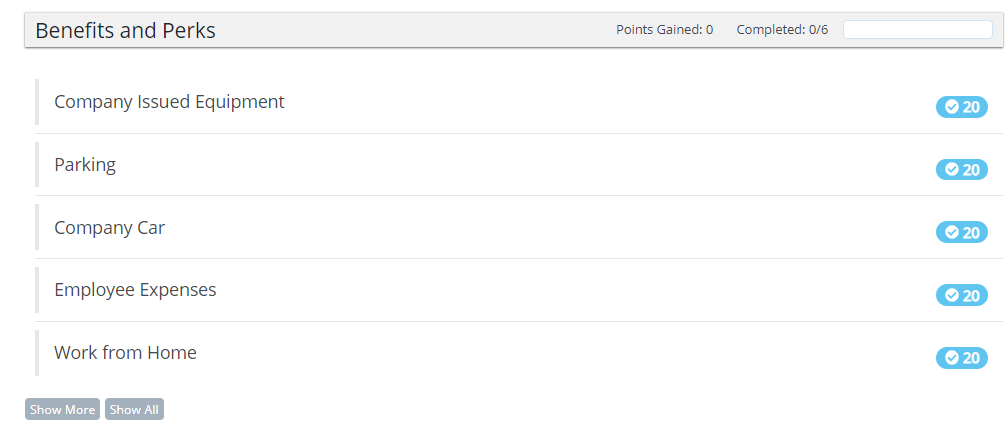 If a Category has more than five Lessons/Exams, the remaining number are hidden. You can select the "Show All" button near the top to show all for all Categories, or "Show All"/"Show More" for individual Categories.