In the Our Content section is the Tag Manager. This allows you to create new Location, and User Group tags, as well as optional tags.
Required Tags
Location Tags are for organizations that want to offer different lessons for team members in each location or branch of their company.
User Group Tags are for organizations with differing lesson content by role (ex. Sales, Operations, Shipping, etc).

By default lesson are accessible to Anywhere (Location) and Everyone (User Group) users. Change the tags on a lesson to restrict it to a specific group of users. You assign Users to Locations and User Groups in User Settings.
Optional Tags
Optional tags allow you to organize your lesson content in the Our Content area of your platform. Priority Tags are an optional tag to help your system administrators prioritize content for creation or modification.
You can add additional tag groups. Only administrators and people with Our Content access will be able to see these tags. You might want to tag certain content if a particular user is working on the drafts, or if a manager needs to review the content before publication.
Creating a Tag
To create a tag, click on the "New Tag" option below the Tag Group you're adding the tag to (Location, User Group, etc). You'll be asked to enter a Tag Name, a Code, and choose a colour.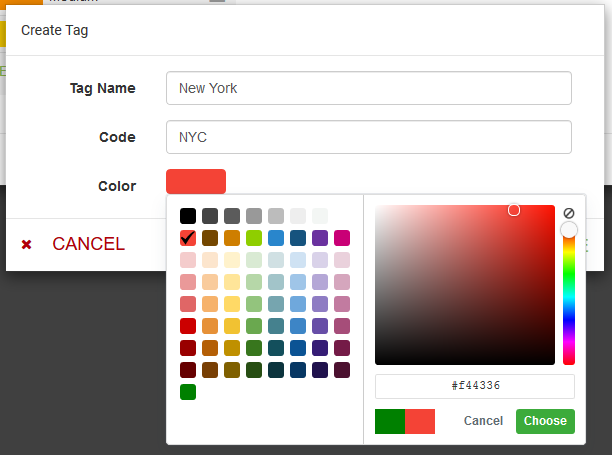 The tag name should be descriptive but not too long. The code can be up to six characters. You can use the default color or pick your own.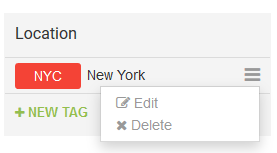 You can edit or delete any tag you've created by selecting the edit option to the right of the tag.