The Simple
KNOWLEDGE MANAGEMENT SYSTEM
For Your Condominium Corporation or Homeowners' Association
A Secure
2FA-Protected
Online Vault For Your Condo Corp or HA Board
A 24/7 Resource For Each Board Member
A knowledge transfer system for new board members
Central File Storage for ByLaws, Minutes, Budgets, Contracts, Financials
DIY Customization To Your Board's Needs
Are your Condo Corporation or HA policies, processes and everyday operating knowledge stored in your members' heads and laptops?
Do you have a secure and central place to store Condo Corp and HA documents?
Do you have Bylaw-mandated Board member rotations and elections?
Rely heavily on Board Member knowledge to run efficiently?
Does the Board have a good knowledge transfer process to efficiently get incoming Board members up to speed?
Where do you document and store commentary and history on past and current legal, maintenance, HVAC issues, etc?
Do most Board Members do their work remotely?
Do you have a way to update your processes and best-practices that doesn't get buried in Board member email folders?
Does each Board member in each portfolio have access to the most current knowledge needed to effectively fulfill their role?
Directors rotate through your Board regularly over prescribed time periods… but condo and property issues, contracts, Board Meetings, minutes, budgets, documents and corporate processes all out-live any one Board.
MonkeyLMS is perfect for historical document storage and knowledge hand-off to new Board members and/or owners. Agendas, meeting materials and past minutes are documented and stored for easy access at any time. Add notes or executive summaries. Name and organize your content categories to best suit your group's needs.
The likelihood is that most of the knowledge and information that your Condo or Homeowners' Board currently relies on to operate smoothly is stored across multiple Board members' desks, brains, laptops and phones.
Could your Condo Corporation or HA Board improve its document and knowledge management, storage and access functionality?
Collect, protect, and store the vital information your Board needs to remain successful long after each Board member moves on.
Once your content is captured and securely stored in MonkeyLMS, it's easy to access, organize, edit, and add to.
Each Board member or other User you invite gets their own secure login. Enable the optional (but free)
Two-Factor Authentication (2FA)
feature for greater security over your content. There are no User limits and you can assign individual permission levels, portfolio areas, teams or even geographic locations… and control who sees what… ie… give the building superintendent an account that can't get to Board materials but can access building or maintenance procedures/contracts.
… all according to YOUR Condo Board's custom requirements, in a secure, "always-on" environment
… so that Board members, employees, Condo and property owners or maybe even contractors all have immediate and ongoing access to just what they need… and everything that you want, need, and expect them to know.
While every Condominium corporation and HA serve the same basic purpose, each Board may run things a little differently. We've designed the MonkeyLMS platform such that it is highly custom-configurable to your Board's needs and way of doing things.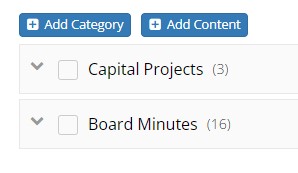 All features are available to you at no extra charge… it's ALL included for one low introductory price. We know that volunteers sometimes need different handling than employees, so you choose what features you want to enable or not, and the type of Users you want to set up.
MonkeyLMS makes content creation and management, knowledge transfer and document storage as simple as they ought to be for your Board.
With simple yet robust content management, editing and upload tools, and an easy User dashboard, MonkeyLMS provides your Condo/HA Board with everything its members, residents, employees or contractors need to do their jobs or get what they need.
At your option, turn on our corporate learning and gamification features to track what folks do and don't know, and/or suggest content learning paths for new members, volunteers or paid staff.
We are a Software as a Service (SaaS) platform, so there are no software downloads required by your Users… just an internet connection and their unique login credentials.
MonkeyLMS is easy to use, effective, and very competitively priced for your Board to consider. The basic monthly fee includes your first 50 users. It's an online knowledge and document management system that is just easy and works.
Take the lead and suggest to your Board that they try us for a free month at zero obligation… to make some categories, upload some content and documents, and set up the types of Users and permissions your Board could use. It's all secure and private to you and is never available to or accessible by outsiders, but feel free to use dummy data while you trial it if you prefer. MonkeyLMS has tooltips throughout, a detailed embedded Help resource and of course us… always here to answer your questions.
Following the free trial, if it's not right for your Board, we understand that; we'll wish you well in your search and your trial project will be fully deleted.