MonkeyLMS is a great Learning Management System for small and growing businesses, but it is also a versatile and useful operating tool for all manner of Non-Profit and Not-For-Profit Organizations (NPOs and NFPs), Estate Management and Family Archives.
Perhaps all you or your organization really needs is a simple, secure, organized, cloud-based vault to store knowledge and documentation; for access and note leaving by those currently filling the various roles and by their future successors.
In those cases you may have no need for the Exam, Quiz and gamification features included with the MonkeyLMS License. Simply disable them in your settings and focus exclusively on content, layout and safe document storage. Make it as visual or as basic as you want using our onboard editing tools.
The following are just six examples of the types of Non-Profit organizations and Family use cases that are perfectly served by the MonkeyLMS platform and to which we extend discounted pricing.
Non-Profits, Charities & Clubs
Estates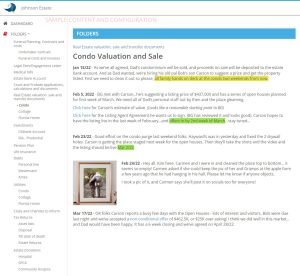 Settling an Estate can take months or years to complete, based on its complexity. If you're an Executor for, or family of a deceased loved one you'll find there can be a lot of things to do, forms to be filed and documents to be gathered, prepared and stored. MonkeyLMS is the perfect Estate tool to help Executors stay organized and to get help from, and share the process with family.
Registered Charities and Non-Profit Organizations
Special Discount Pricing!
If you are a registered Charity, a Nonprofit or Not-For-Profit organization, an Estate Executor/Administrator or a Family Archive, we have special discount pricing just for you. We want to place particular support behind the Non-profit and Family sectors and we know that you will likely need and use fewer of those MonkeyLMS features designed primarily with our corporate LMS clients in mind. They are however still included in the price and available to you, and enabling or disabling them is completely your choice!
All MonkeyLMS platform features are included in the pricing below
First 30 day trial is free… then you tell us if you want to move to a paid plan
No credit card is required for your trial
It's a recurring month-to-month agreement… no annual commitment
No initial or set-up fees
Minimum Fee of just $24.95 per month
(includes first 50 Users)
Payable on the first day after your 30-day trial ends, and monthly thereafter.
Monthly Fee Calculator
(Not a Registered Charity or NFP? Find Business Pricing here.)
All MonkeyLMS fees are charged and payable in US dollars.
Taxes will be added where applicable.
Regardless of how many Users you have, you can't beat the value of MonkeyLMS.
Why is MonkeyLMS so

inexpensive

?
With the MonkeyLMS platform, we want to support charities, places of worship, service & social clubs, condominium corporations & homeowners' associations and all other types of non-profit organizations in their various missions in today's increasingly expensive world. MonkeyLMS is also an exceptionally well-suited tool for Estate Planning and Management, and maintaining Family Archives. By providing discount pricing to these important sectors, we hope to make MonkeyLMS available to more of the volunteer groups and family endeavors contributing to the everyday workings and needs of society.
*No credit card required for trial.